At Wandering Graphics, we carefully curate our collection of fine art photography to offer you the best images in the sizes and finishes that make the most sense. We have preselected and limited the options to prevent confusion and ensure you can easily find the perfect piece for your space.
Please note that some older images may have lower resolution and may only be available in a few limited sizes. All image sizes shown for sale will be clear and of the highest print quality. If you are looking for a specific frame or need a larger size, please contact us and we will be glad to provide you with a custom quote.
Please note that due to limitations and variations of computer screens, your final prints may not match the screen colors exactly. We have printed each image and insure that the prints you receive are as we intended them to be.
Certificate of Authenticity
Our photographs are shipped not signed. You will receive a signed Certificate of Authenticity under separate cover for each photograph sold. Limited edition paper photographs (not framed) can be signed upon request on photograph. Please allow an extra week as well as a small additional charge for extra shipping. This option must be selected when placing your order. Our metal and acrylic prints can have Aline's Pen Signature included for a small optional charge if requested and selected. When you request a signature, our print partner will ship your print to Wandering Graphics for Aline's signature and then will need to be shipped out again to you.
Unmounted Regular Prints
Our unmounted regular prints are available in four different photographic papers, each with unique characteristics that make them ideal for different types of photography. Throughout this website, I recommend the ideal medium for each image.
Our regular print offerings are printed on Fuji Paper with 100 year archival properties. These photo prints are printed and developed with chemicals. The continuous tone laser exposed Lightjet prints offer great color and clarity.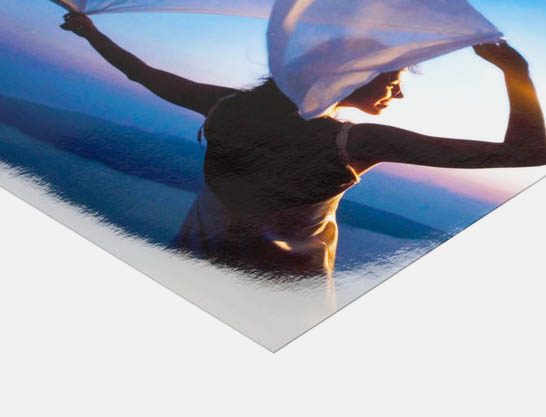 Fuji Crystal Archive Pearl
Fuji Crystal Archive Pearl is a glossy paper that boasts sharp detail, high-intensity colors, and a distinctive pearl-like appearance. Its shimmering effect adds a unique dimension to our images, making them appear more vibrant and luminous. It has an expanded color reproduction range and high color saturation, making it an excellent choice for display prints. Its shimmery pearl effect is especially loved by astro-photographers, as it complements the sparkly stars.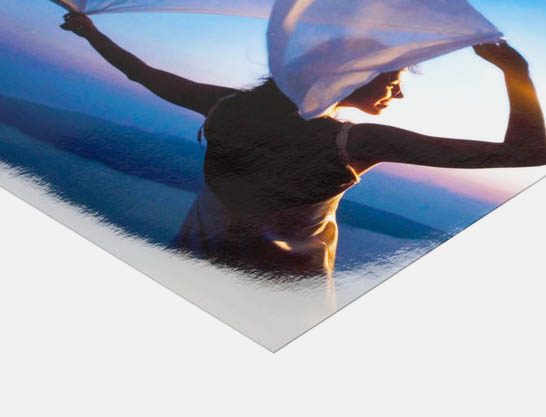 Fujiflex
Fujiflex is a high gloss surface paper that features a warmer base tone and extra rich colors. Its ultra-smooth finish enhances the detail and depth of our images, creating a dimensional quality that must be seen to be believed. This paper is known for its brilliant color reproduction and ability to reflect more light, resulting in an image that feels realistic and immersive. It is the perfect choice when we seek to create images that capture the essence of the moment.
Unmounted Fine Art Prints
We believe that every photograph deserves to be printed on the best medium to bring it to life. That is why we offer a range of fine art prints, also known as Giclée prints, using premium archival inks on a selection of the finest archival papers from Hahnemühle and Canson. With four carefully selected photographic papers, we guarantee that your images will look their best in both color and black and white photography, without overwhelming you with options. We recommend the best paper for each image to ensure that you will be pleased with the final print.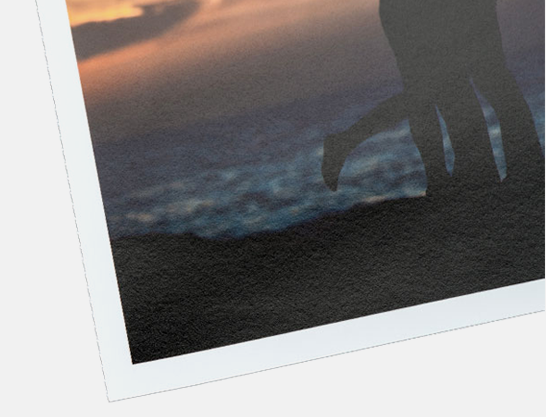 Canson Platine Fibre Rag
Canson Platine Fibre Rag 300 gsm is a paper with an ultra-smooth finish and a natural white color, emulating the feel of a reflective Silver Halide paper. With a barium sulfate layer that gives it a similar effect to the classic papers used in analog photography, Platine Fibre Rag is perfect for achieving high contrasts (Dmax 2.16) and intense colors, making it ideal for black and white prints. This silky-glossy paper offers stunning results, whether you're creating fine art reproductions or competition prints. With an ISO brightness of 99.3, your images will have a lustrous sheen that lasts.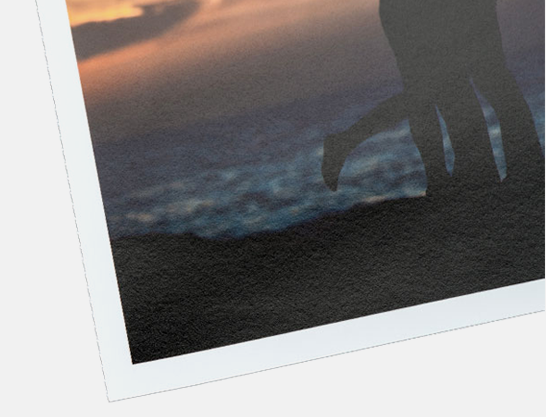 Canson Infinity Rag Photographique II
Canson Infinity Rag Photographique 310 gsm is a 100% museum-grade cotton rag photo and fine art paper that has been developed to meet the longevity requirements of the digital fine art market. With a pure white tone achieved through the introduction of natural minerals during manufacturing, this matte paper offers one of the highest achievable Dmax for black tone on the market. The extra-smooth surface of Rag Photographique is sensual to the touch, providing depth and texture to your images. With an ISO brightness of 99.5, this paper is perfect for fine art photography.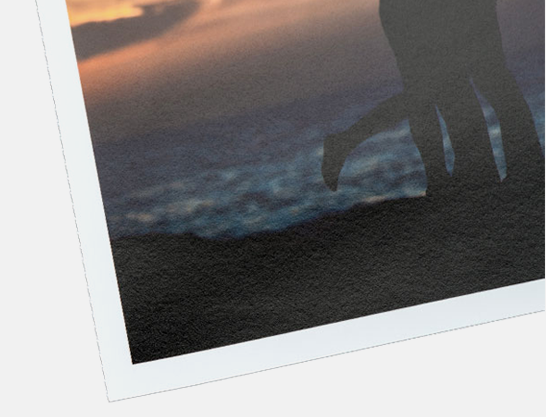 Hahnemühle Photo Rag
Hahnemühle Photo Rag 308 gsm is a paper made from 100% cotton rag, with a smooth matte finish that adds depth and pictorial detail to your images. With an impressive paper weight of 308 gsm and thickness of 18.9 mil, this paper produces outstanding prints that feature brilliant colors, deep blacks, and striking contrasts. The minimal use of optical brightening agents gives this paper a rated opacity of 99% and a whiteness of 92.5%. To ensure the archival quality of your prints, Photo Rag is acid-free and calcium carbonate buffered, making it perfect for creating limited-edition fine art prints that stand the test of time.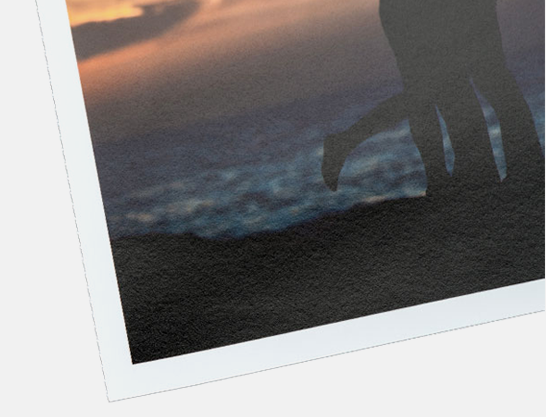 Hahnemühle FineArt Baryta Satin
Hahnemühle FineArt Baryta Satin 300 gsm is a natural white fine art inkjet paper made of 100% cellulose that has been refined with a special inkjet coating. With a subtle texture and silky-smooth surface, this paper is free of optical brighteners, giving it a unique feel. The satin-gloss premium inkjet coating guarantees exceptional print results with intense colors, deep blacks, and outstanding sharpness. The barium sulfate within the coating makes FineArt Baryta Satin a wonderful alternative to analogue baryta paper, with an extremely high Dmax (2.05) and produces photographs with the finest grey tones. This acid and lignin-free paper is perfect for creating stunning fine art reproductions of black and white and color photographs that truly stand out.
For unmatted prints, you have the option of selecting a visible white border. This will be the unprinted portion of the photo paper.
Border Options:
½", 1", 1-½" and 2"
Framed Prints with or without Mat and with Acrylic Glazing
Our framed prints are available on Fuji Pearl paper or on any of our four fine art papers, including Canson Platine Fibre Rag and Canson Infinity Rag Photographique, Hahnemühle Photo Rag and Hahnemühle FineArt Baryta Satin.
Sizes listed for framed prints are glass opening size.
We offer single ply mat color options in Polar White, Off White, and Oxford Grey in regular 4 ply or 8 ply thickness. You can select a mat frame width of 1", 2", or 3" face width, and the frame width will be consistent all the way around.
For mat widths option, if selected, we recommend:
2-inch width for artwork up to 24x36"
3-inch width for artwork larger than 24x36"
4" for 40"x60" or larger.
For matted prints, you have the option of selecting a visible white border in addition to mat. This will be the unprinted portion of the photo paper visible inside the mat opening.
Options are:
½", 1" and 1-½".
For archival purposes, we recommend using mats for all images, as they keep the paper away from the surface of the acrylic front.

The size selected will be the frame opening, and the final image size will depend on the mat frame width.
For example, on a 24"x36" with a 2" mat frame, the final opening size will be 20"x32". If no mat is selected, the size selected will be the image size printed full bleed (edge to edge)

If you opt for an optional white border of ½",1"or 1-1/2", you will need to subtract the specified mat and/or border from the clear framed size to arrive at the image size.

To ensure rigidity, photographs to be framed are mounted onto 1/4" foam core board using archival adhesive.

We offer solid wood Box frames in select colors as our standard frames (we believe that less is more when it comes to framing.)
Box frame for sizes 24"x36" and smaller
Available finishes: White, black, mocha,
basswood (natural)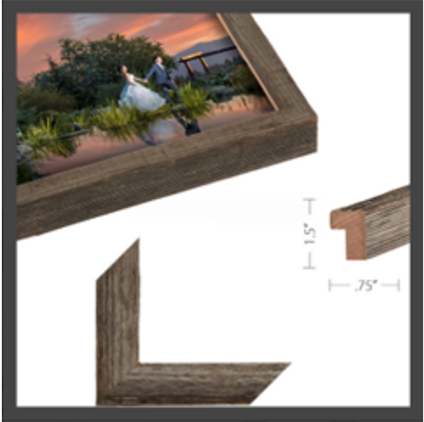 Natural barn wood Box frame for sizes 30"x40" and smaller
Available finishes: Natural, Whitewashed Finish
Modern Block frame for sizes 30"x40" to 40"x60" Available finishes: White, black
2-¼" Natural barn wood Box frame for sizes 36x36:, 36x48, 30x 45 and 40x60
Available finishes: Natural, Whitewashed Finish
It is essential to use clear glazing to display paper prints for longevity. We offer standard acrylic glazing, which is lighter and can be shipped without breakage. Your print will be delivered ready to hang, complete with hanging hardware already attached.
A traditional wire hanging system is included for use with nails.You also have the option of selecting none. There is no additional cost for either of these options.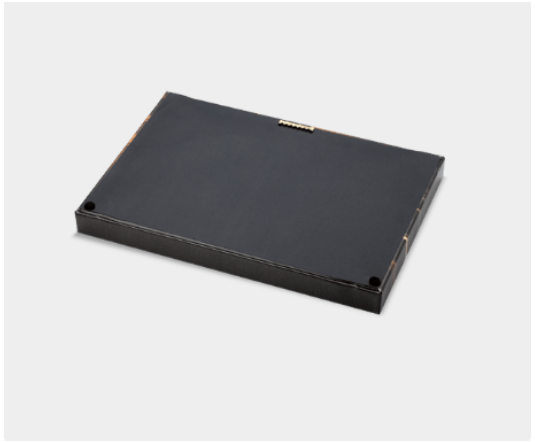 Sawtooth Hanger with Bumpers and Paper Backing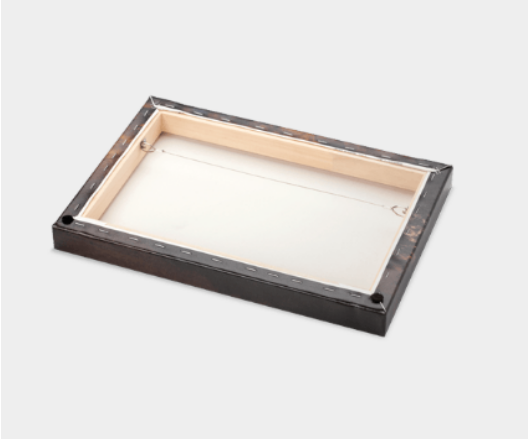 Wire Hanger With Bumpers and No Paper Backing
Acrylic Mounted Prints
Transform your space with acrylic mounted prints that bring your images and artwork to life with vibrant colors and depth. Our face-mounted acrylics are the preferred choice of galleries and serious collectors for their clarity and longevity. We believe this type of mounting is the best choice, having reviewed other options. While direct print to glass/acrylic with paper-backed images may be less expensive, they can compromise the quality and longevity of your art. We've personally seen large acrylic images with buckling backing paper in a health facility due to unstable temperatures and humidity.



Printing directly on glass or acrylic is not nearly as precise. The print heads are bigger and use a 4-6 ink color process versus the nine color process of printing on fine art paper. Printing on glass also has archival limitations. Standard acrylic has 70% plus UV protection factor.



Our acrylic prints are available in 1/8" and 1/4" thicknesses. They are backed with a Dibond aluminum composite sheet in the rear for extra stability. The 1/4" thickness is the typical specification for galleries and museums and the polished sides of the acrylic enhance the beauty of your art.



All our acrylic images sizes 30"x 40", 36"x48" and over are limited editions of 50 and we will provide you, under separate cover, with a unique authenticated number hologram sticker for you to install on the back of the image should you desire to..
Acrylic Finishes:
You can choose from two acrylic finishes: glossy for vivid colors or a high gloss sheen, and for an upcharge, a non-glare option is available. We use standard acrylic with 70%+ UV protection for added durability. The print surface options are a vivid or metallic surface.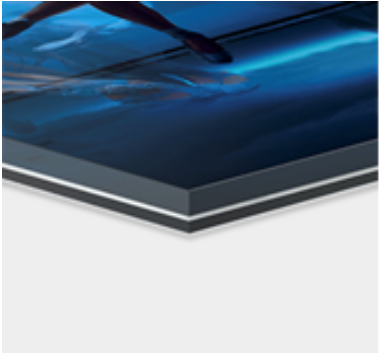 1/4" Acrylic

DiBond Backing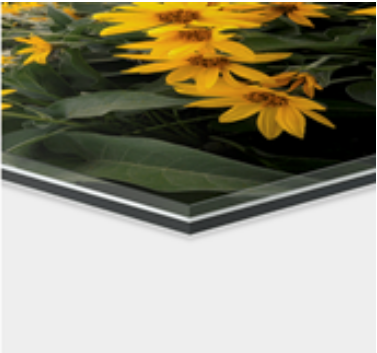 1/8" Acrylic

DiBond Backing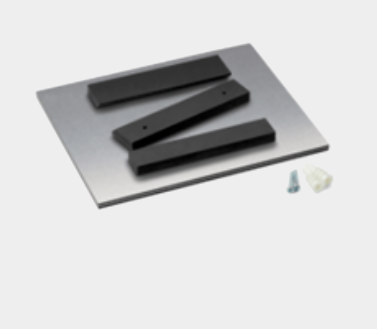 The acrylic images come with either no hanging system or the standard option of the French cleat mounting system.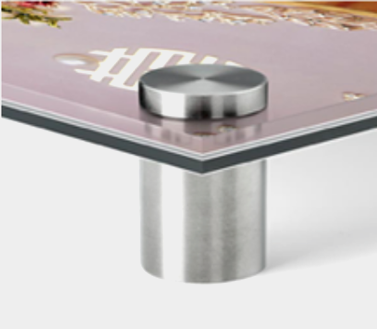 Optional mounting posts available for an upcharge: Large 1"stainless posts
Metal Prints
MetalPrints™ are made by infusing dyes directly into specially coated aluminum sheets and create a magical luminescence that is truly breathtaking. The colors are so vibrant that they radiate with a brilliance that is unlike anything else you have ever seen. Plus, they are waterproof and scratch-resistant, making them our most durable and hygienic medium.



Metal prints are perfect for bathrooms, kitchens, and medical facilities that may be exposed to steam, moisture, contaminants, and biohazards. They are germ-resistant, making them easy to clean with a variety of cleaners and chemicals. We only use the highest quality metal made by Chromaluxe for the best quality outcome.



According to Xenon Light Stability Testing, the image stability of metal prints is two to three times that of traditional silver-based photo papers. These prints are perfect for those who want a sleek contemporary look, as they don't need to be framed and can be displayed as is.



We print color prints on a white background in a high gloss or satin finish. For black and white prints, they can be printed on either a white or aluminum finish background in a high gloss or satin finish. However, please keep in mind that the corners will be 90 degrees square and since aluminum is easily bendable, care must be taken when handling.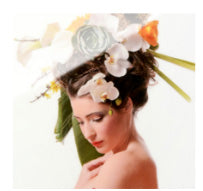 Gloss for color/ B&W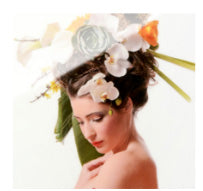 Satin for color/ B&W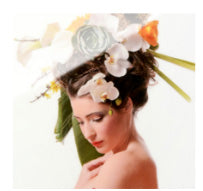 Alum Gloss for B&W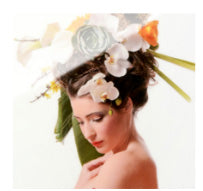 Alum Satin for B&W
The standard mount is the Float Mount Hangers which are attached to the back of the print, and float the print 1/2-inch off the wall when hung. Styles and selection vary based on the size of the print ordered. You also have the option of selecting none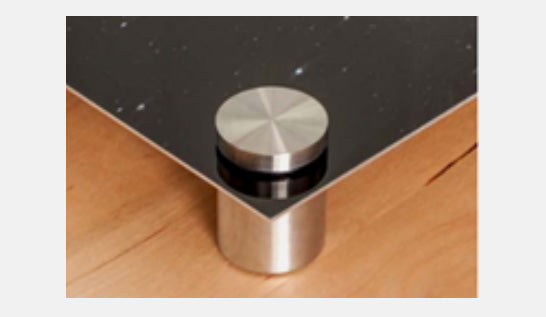 Float Frames for metal or acrylic prints
For an upcharge we can provide:
1" alum. post available for 30"x40" and larger.
5/8" alum. Post available for sizes 24"x36" and smaller
For a more classical and finished look, frames can be provided for metal and acrylic prints. Due to the thickness of the image material, a different type of frame must be used. This is the Float Frame where the image appears to float inside the frame. The float is approximately ¼" around the inside of the frame.
Black Slim Wood Float Frame
White Slim Wood Float Frame
Silver Slim Wood Float Frame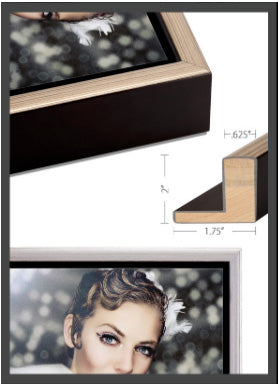 Gold Slim Wood Float Frame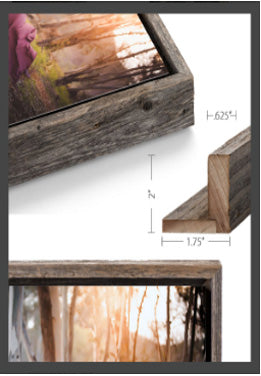 Natural Barnwood Slim Float Frame
Whitewashed Barnwood Slim Float Frame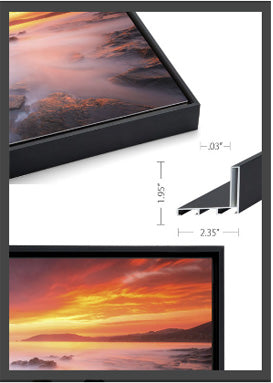 Black Metal Float Frame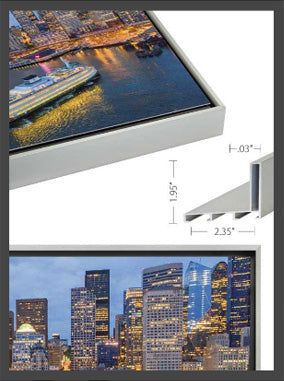 Light Pewter Metal Float Frame
Flush Mount Frames for metal prints
files/Flush-1.png
Sliver Flush Mount Frame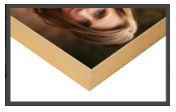 Gold Flush Mount Frame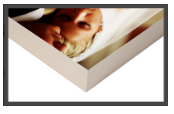 Light Pewter Flush Mount Frame
Dark Pewter Flush Mount Frame
A traditional wire hanging system is included for use with nails.You also have the option of selecting none. There is no additional cost for any of these options.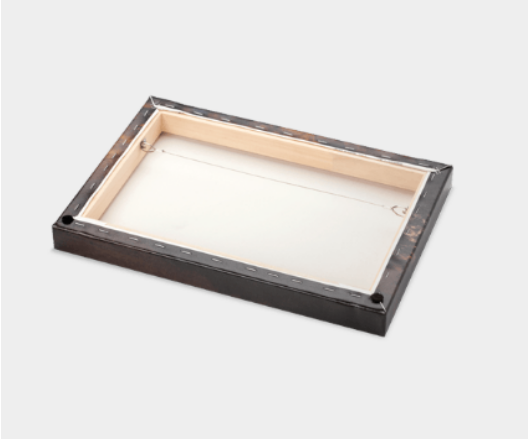 Wire Hanger With Bumpers and No Paper Backing